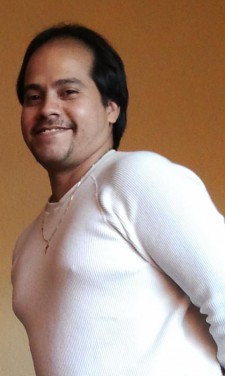 I am Patrick Estrada, registered with the State of Colorado. I received 720 hours of training at Denver Career College, Denver, Co in 2003. Sixteen hours of Pre-natal Massage, and extended online training from ABMP.
My philosophy of "Everyone deserves to feel better" comes from my lifes pursuit to help others overcome issues in daily life. Massage is how I chose to use the gift of caring after praying and talking about career paths with my best friend. She helped me to realize what I should be doing.
As well as Massage, my life consists of living for GOD, my family, and friends, my band, old american cars (especially Dodge, Plymouth). Old Volkswagens hold special places in my heart as well.